Parallel Bonded
Designed for RV's, boat and utility trailers, for use at 50 volts or less
Control Cable Parallel Bonded
Designed for RV's, boat, and utility trailers
Easily separated conductors are user friendly
For use at 50 volts or less
PVC insulation is abrasion resistant and protects against moisture, oil, acid and salt
Insulation rated 176ºF (80ºC)
Meets or exceeds SAE J1128
Fine stranded copper conductor for maximum conductivity and flexibility.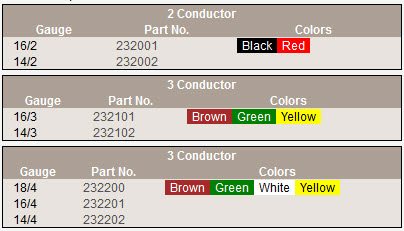 Cable is priced at market value. Please click here for a quote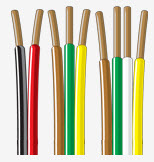 There are no products listed under this category.